Parent-Teacher Conferences are February 8th from 3:06-6:06. In-person meetings are by appointment only. If you would like to meet in-person, please contact your student's success teacher to schedule a time.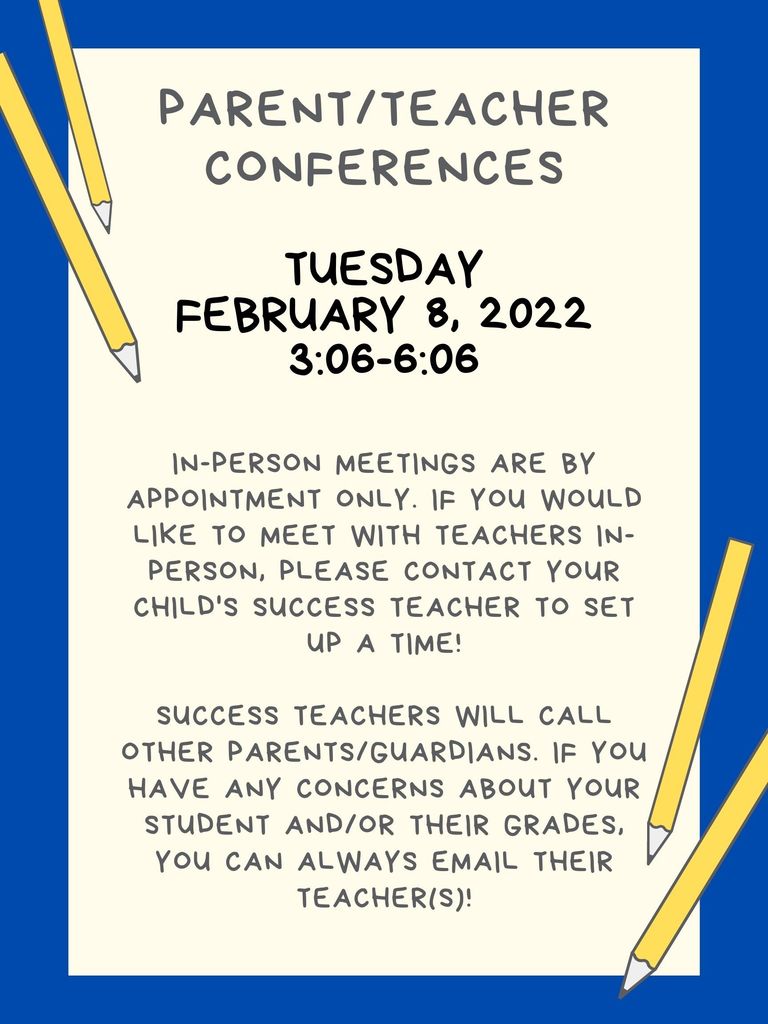 Cedarville School Districts will provide Voluntary Virtual instruction to all interested students Thursday and Friday, January 13 & 14, 2022. Parents/guardians may choose for students to remain home and participate in virtual instruction OR send students to school for regular school days. School will be in session in all buildings, buses will run, meals will be provided, scheduled events will take place. Participation is optional. Parents/guardians are encouraged to make decisions that are in the best interest of their families.
Parents/Guardians: Please read the following information regarding the new COVID guidance for schools released by the CDC.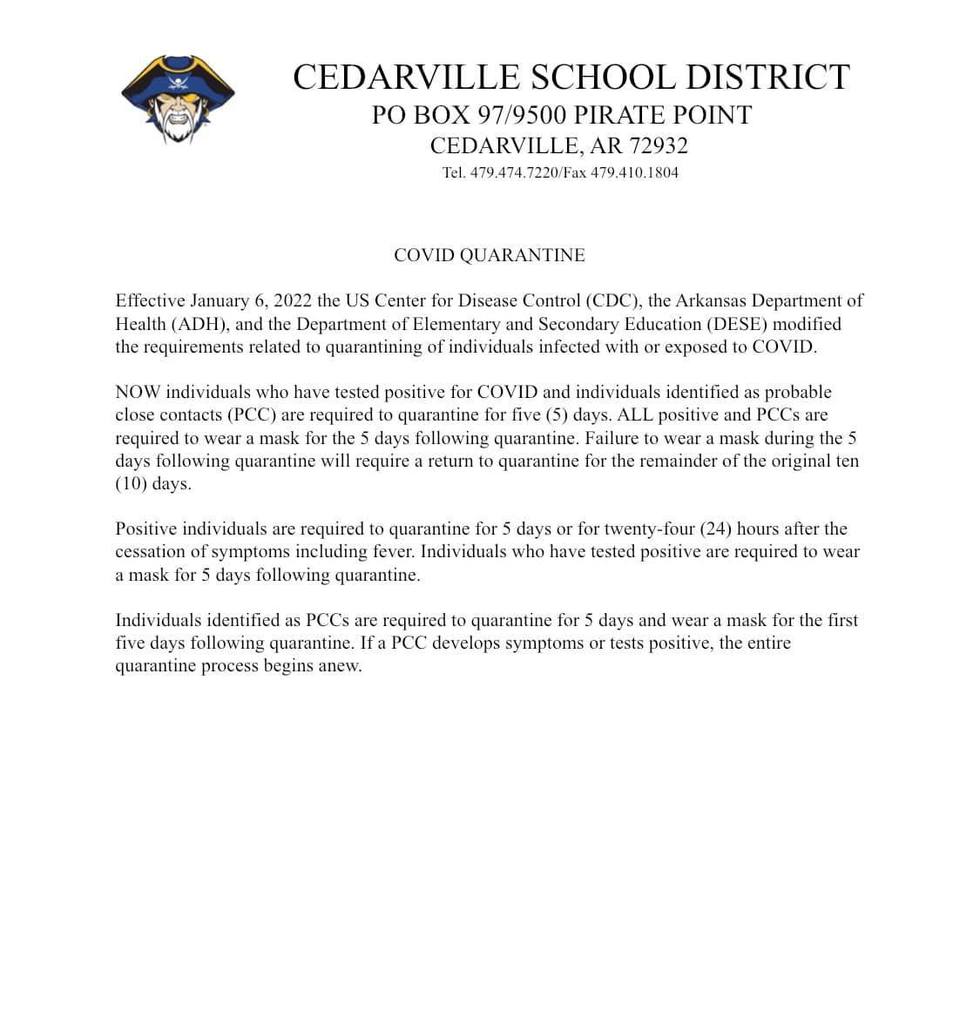 We are celebrating our basketball homecoming next week with a spirit week1 This is a change from the previously posted flyer since there was some incorrect information listed under Wednesday's theme. The overall theme of each day is still the same!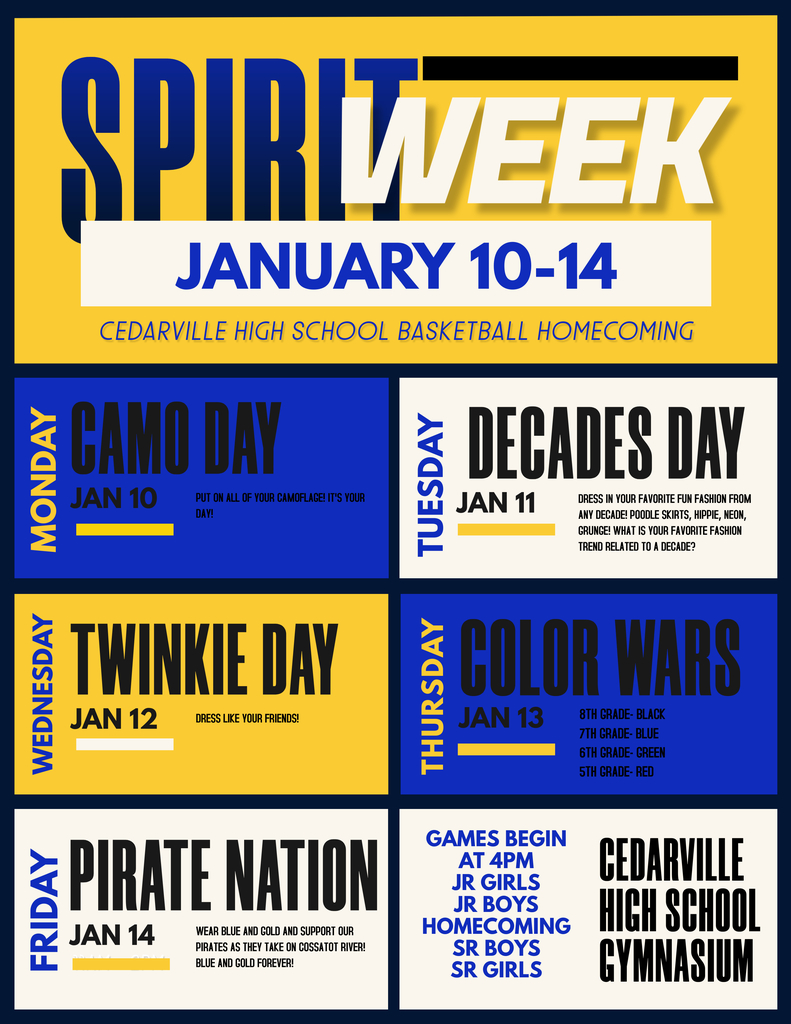 Congratulations to our December Students of the Month! 5th: Abby Whitley 6th: Talynn Inthavong 7th: Jaylyn Pipkin 8th: Josh Pagsolingan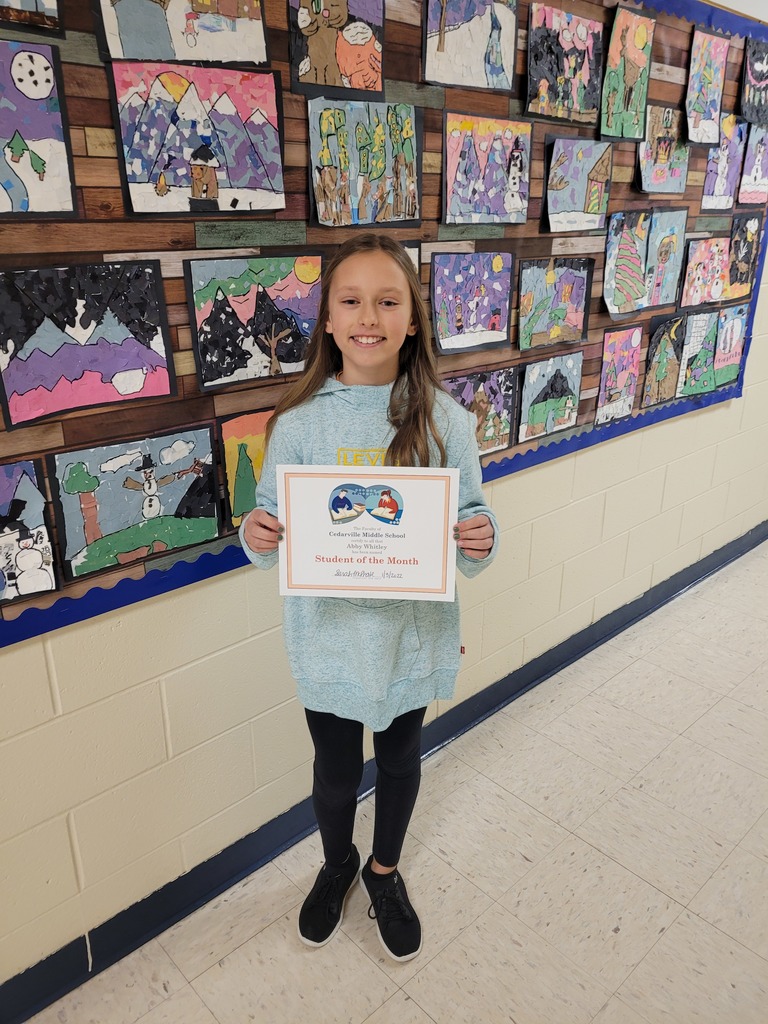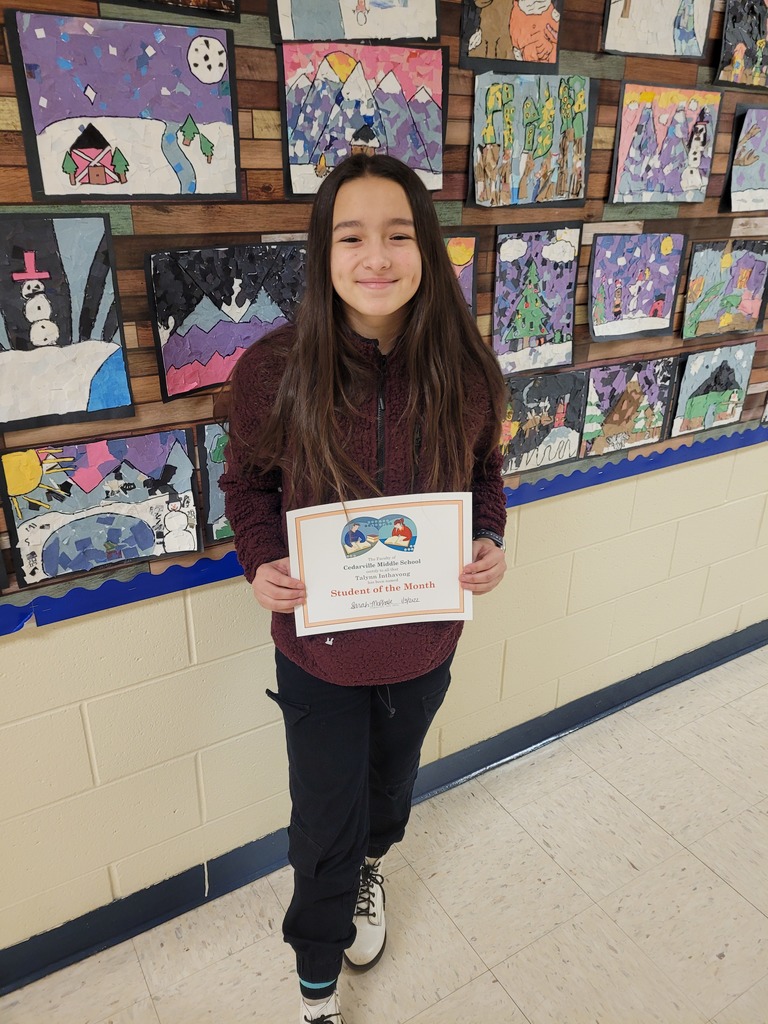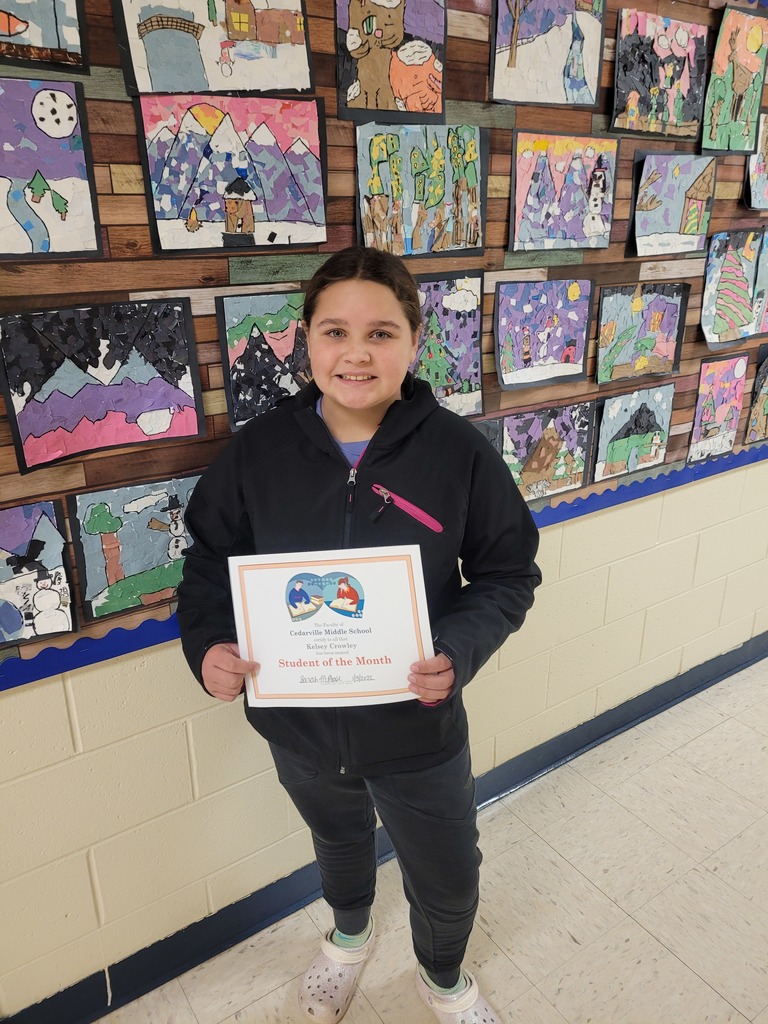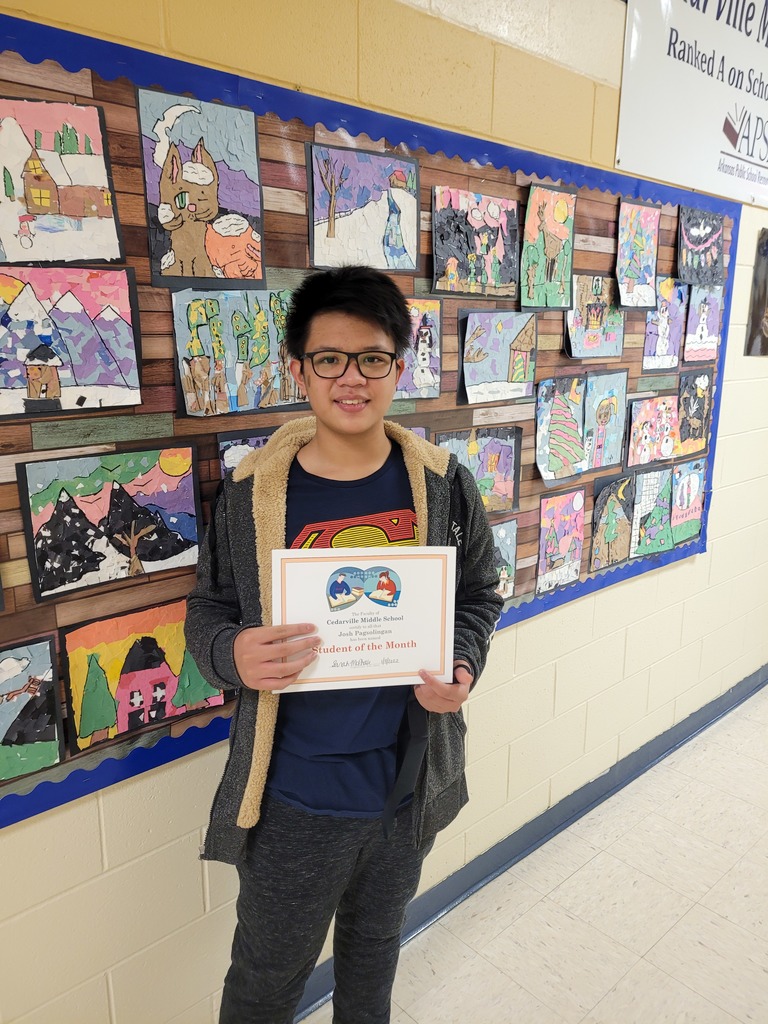 ​Parents/Guardians, Cedarville will host the playoff football game this Friday, November 12th! Tickets MUST be purchased online. Please refer to the attached picture for information. Only tickets purchased online and AAA passes will be accepted​ to enter the game.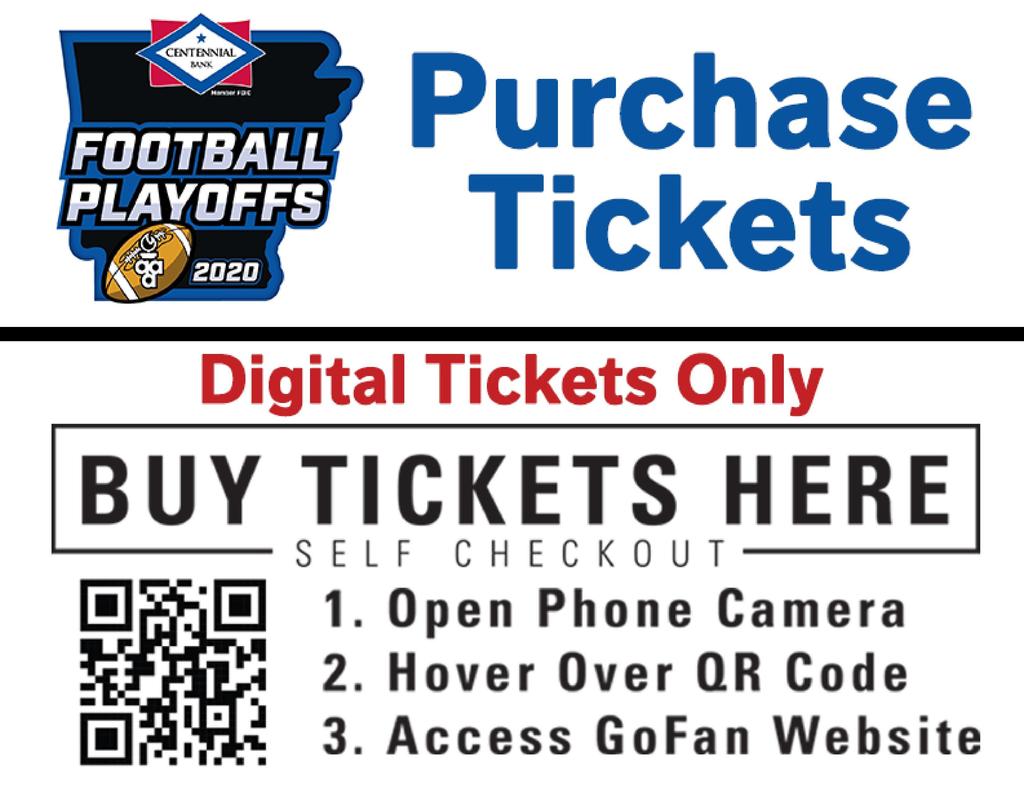 Parent-teacher conferences are on November 9th from 3:06-6:06! Parents/guardians will be called by Success leaders. If you would like to schedule a time to meet with your child's success leader, please contact them via phone/email. All in-person conferences must be arranged ahead of time.
The annual Flu Clinic will be held September 28th for CMS students. Forms were sent home last week, and they must be filled out completely for students to receive their flu shot!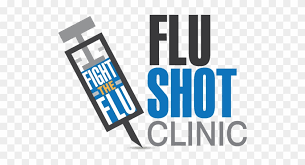 We hope you join us for our Ready for Learning meeting!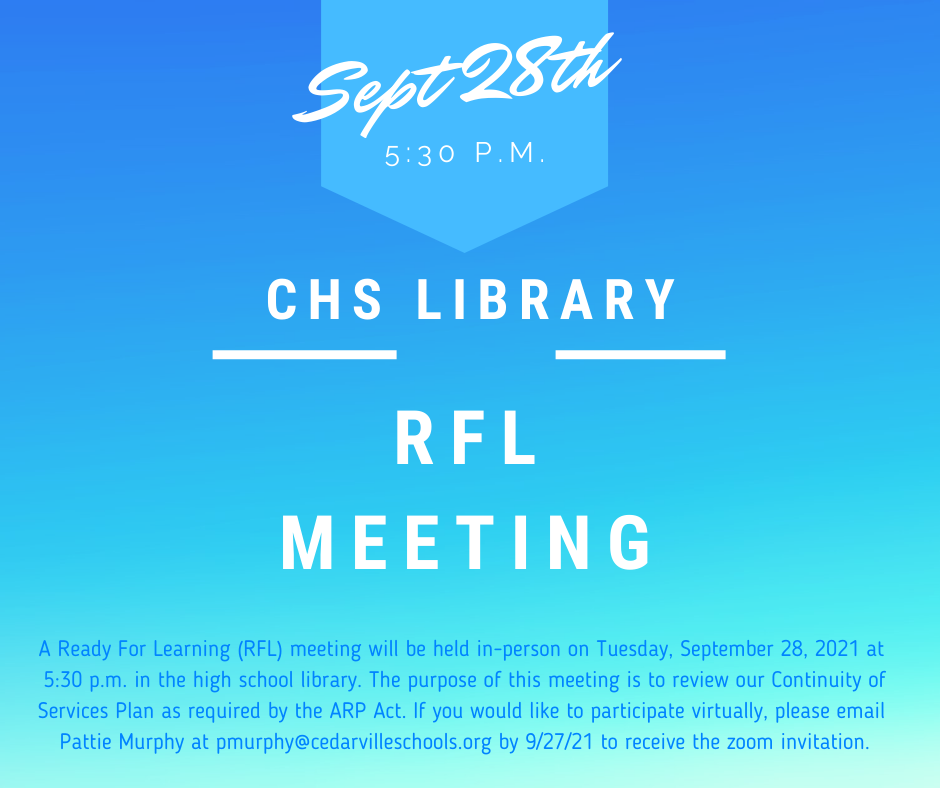 Parents/Guardians: Parent-Teacher Conferences are this evening! Your child's Success leader will call between 3:06-6:06!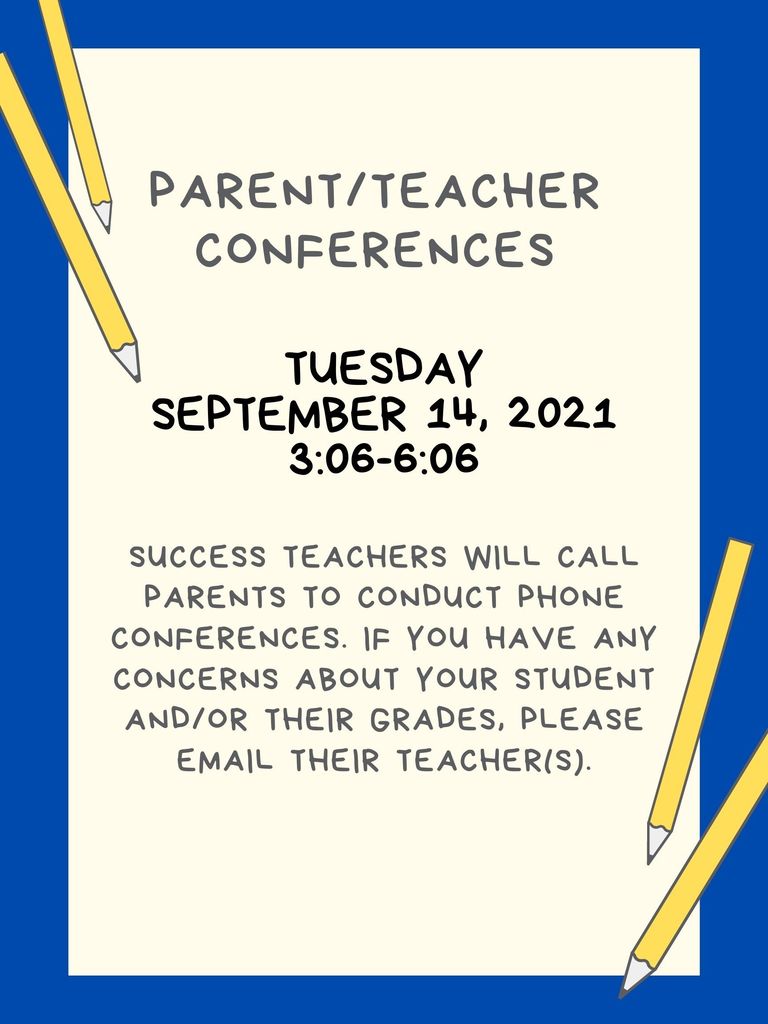 Congratulations to our August Students of the Month! 5th: Ethan Peters 6th: Nathan Busby 7th: Natalie Franklin 8th: Bradley Keeter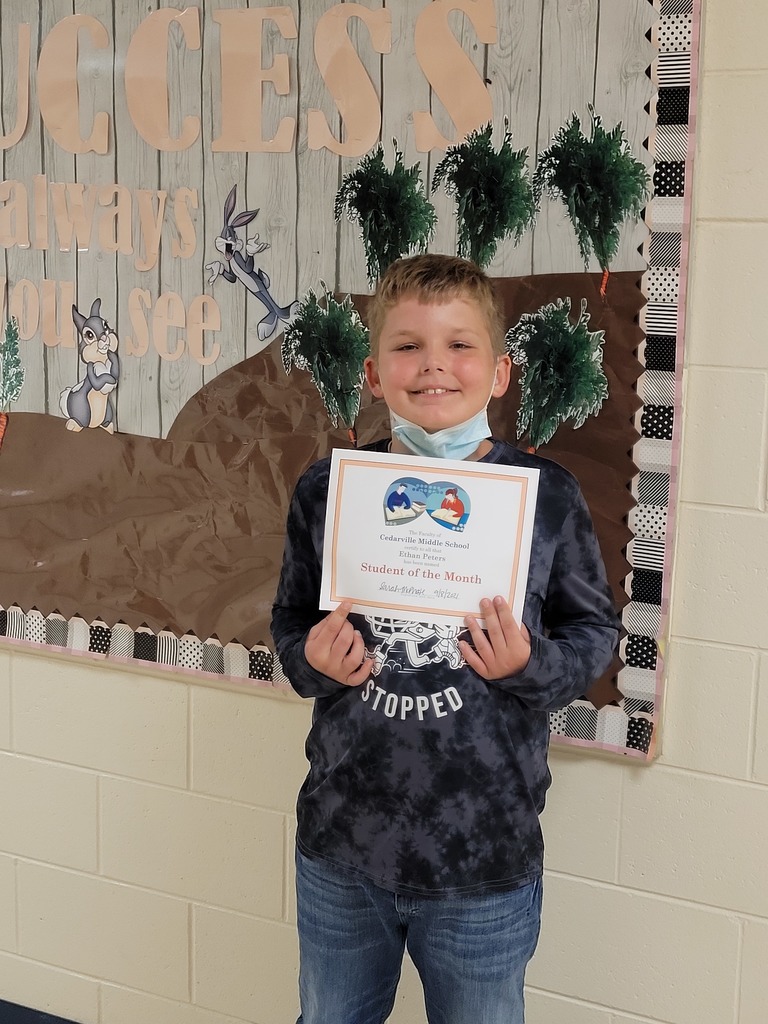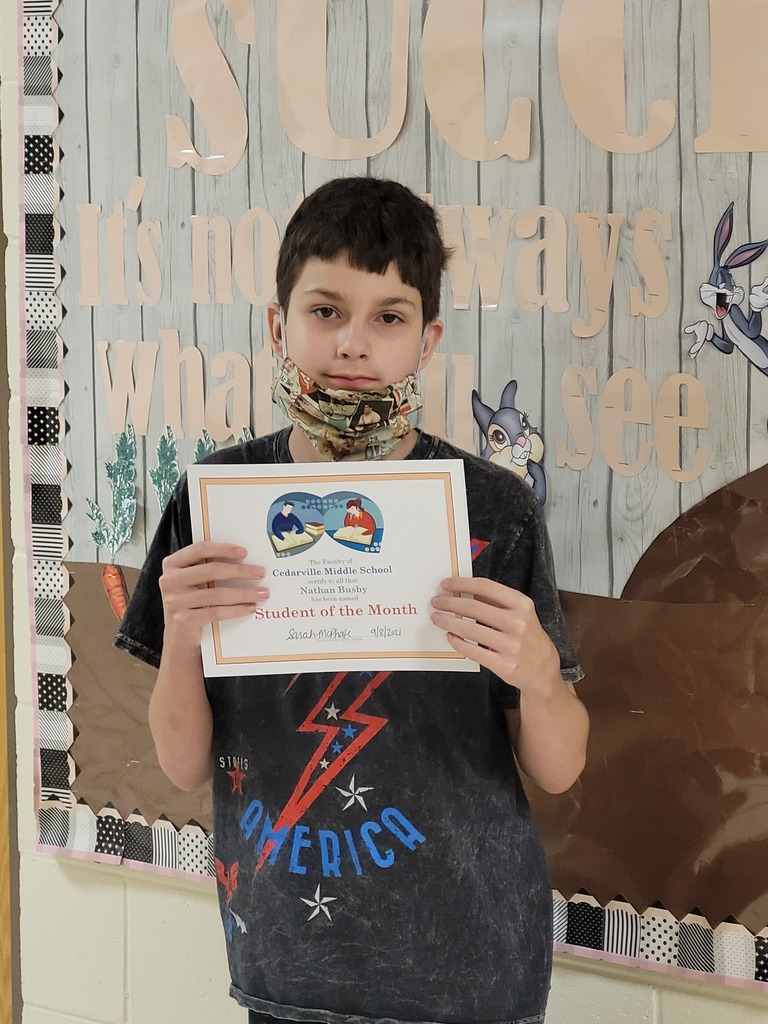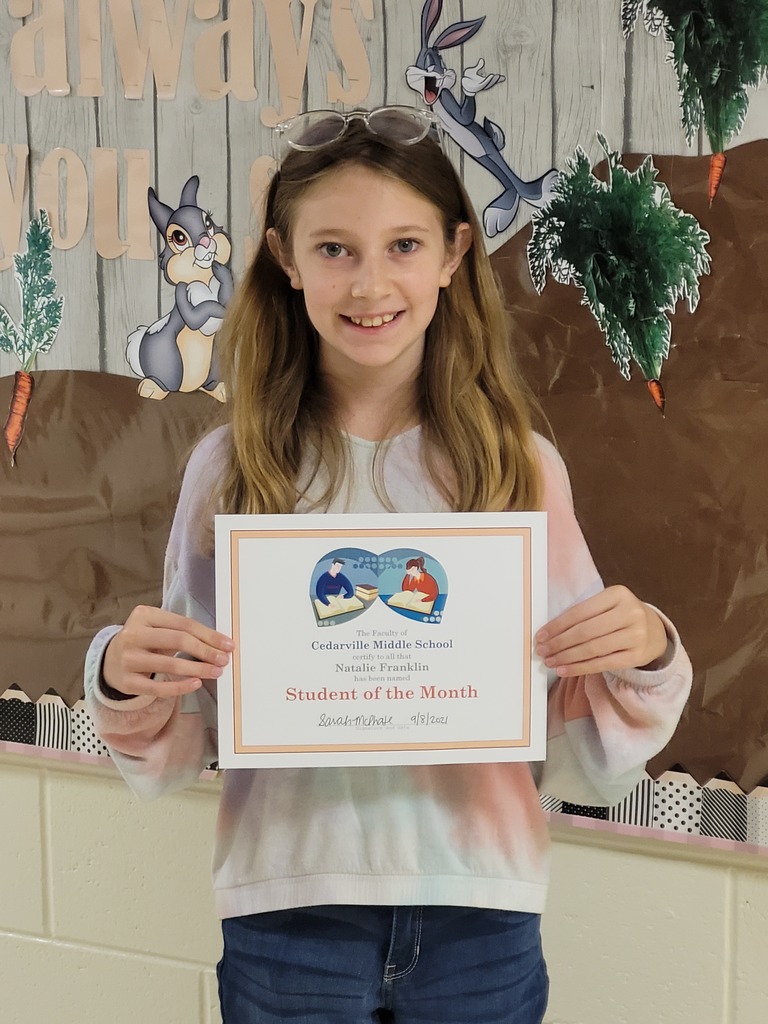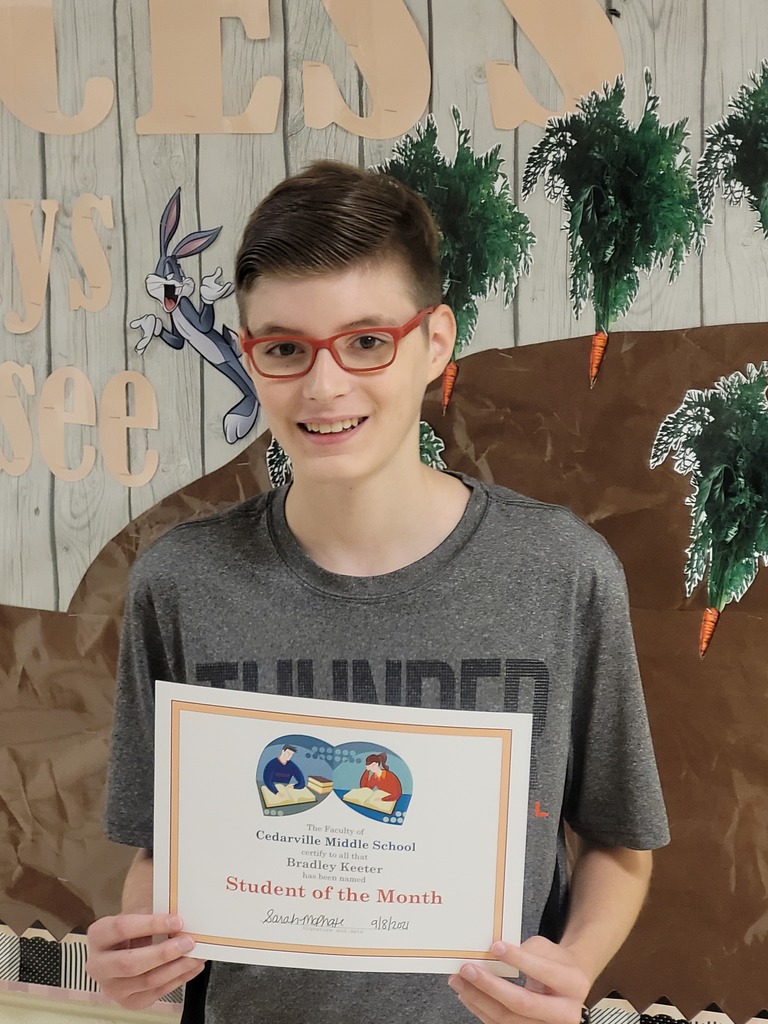 We have some changes in staff here at Cedarville Middle School. Here is the link to a newsletter introducing our new additions to the CMS crew!
https://www.smore.com/wpvay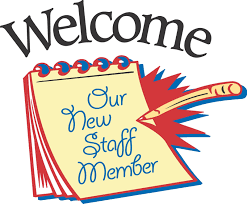 Please join us Thursday (August 12th) for a Drive-Through Open House from 5:00-7:00! Packets will be given out and can be returned the first day of school. This is for all grade at the middle school (5th-8th)!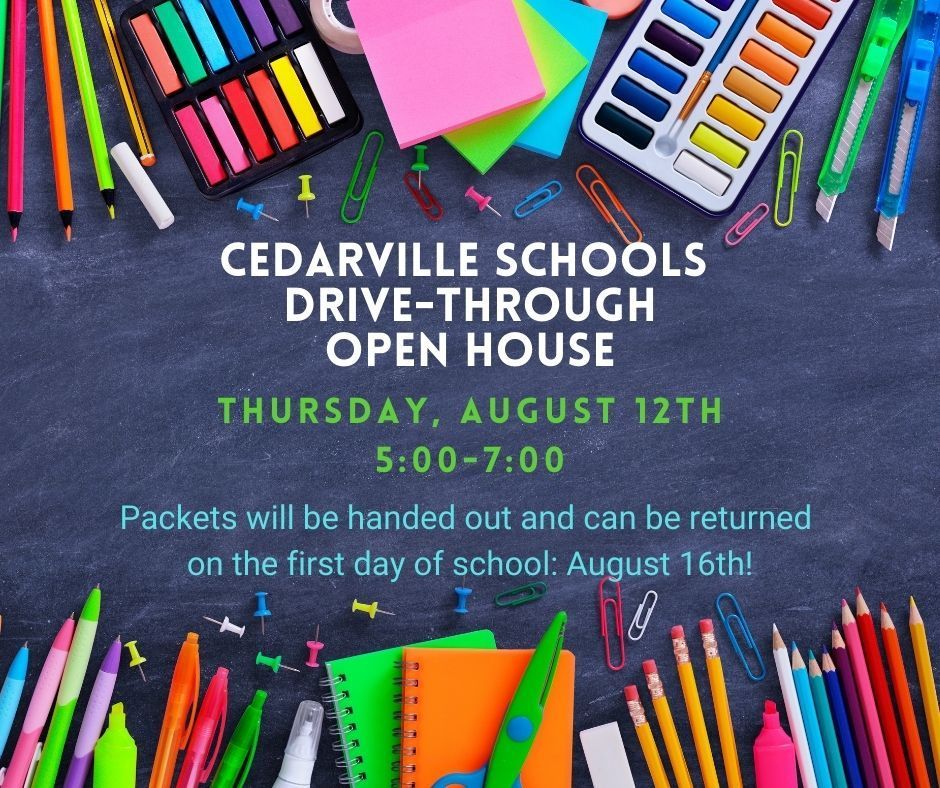 Parents/Guardians: We will NOT be holding the 5th grade orientation that was scheduled for August 10th. All CMS students can pick up schedules/packets at Open House on August 12th from 5:00-7:00. We apologize for the last minute change!
The Cedarville School District is now accepting applications to be a digital learning candidate for the 2021-22 school year. The application can be dropped off at each school office or emailed to the building principal. Please use the link to access the application:
https://tinyurl.com/2j3zyna3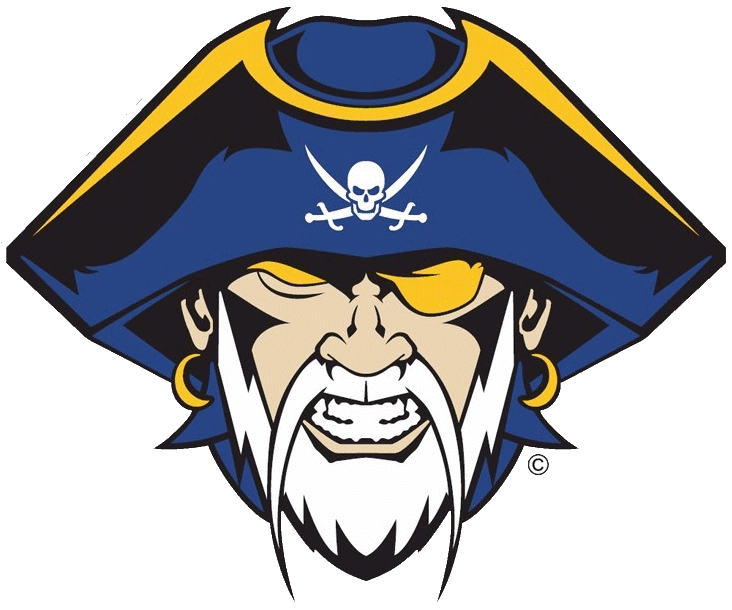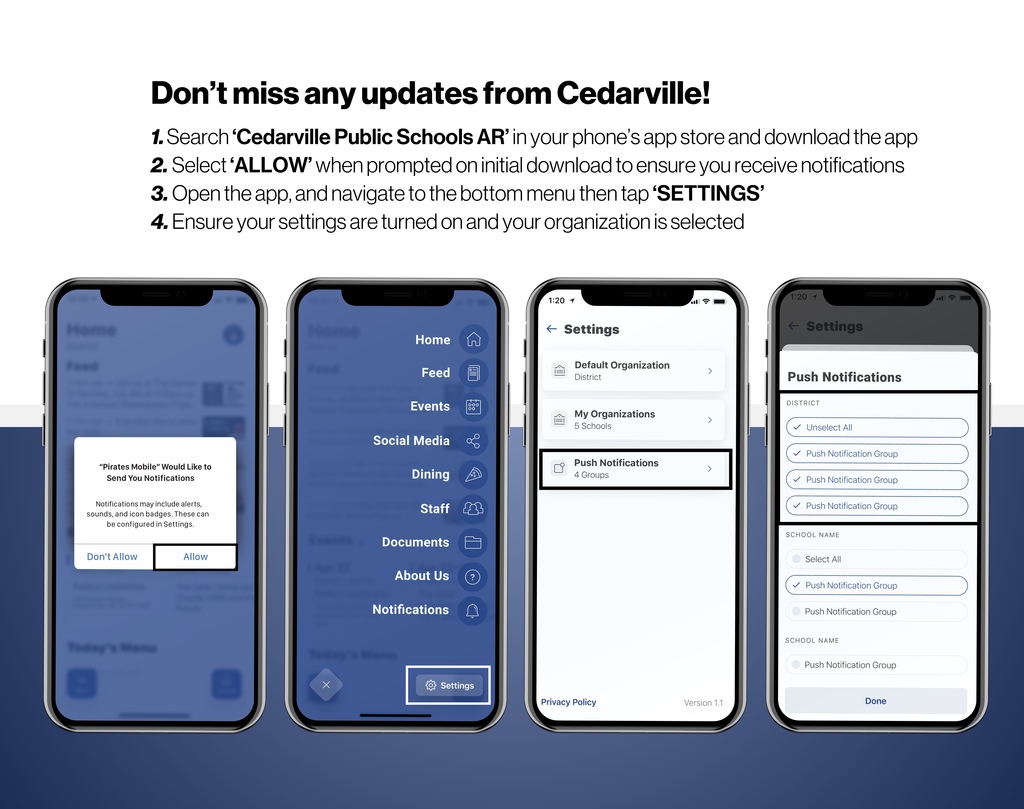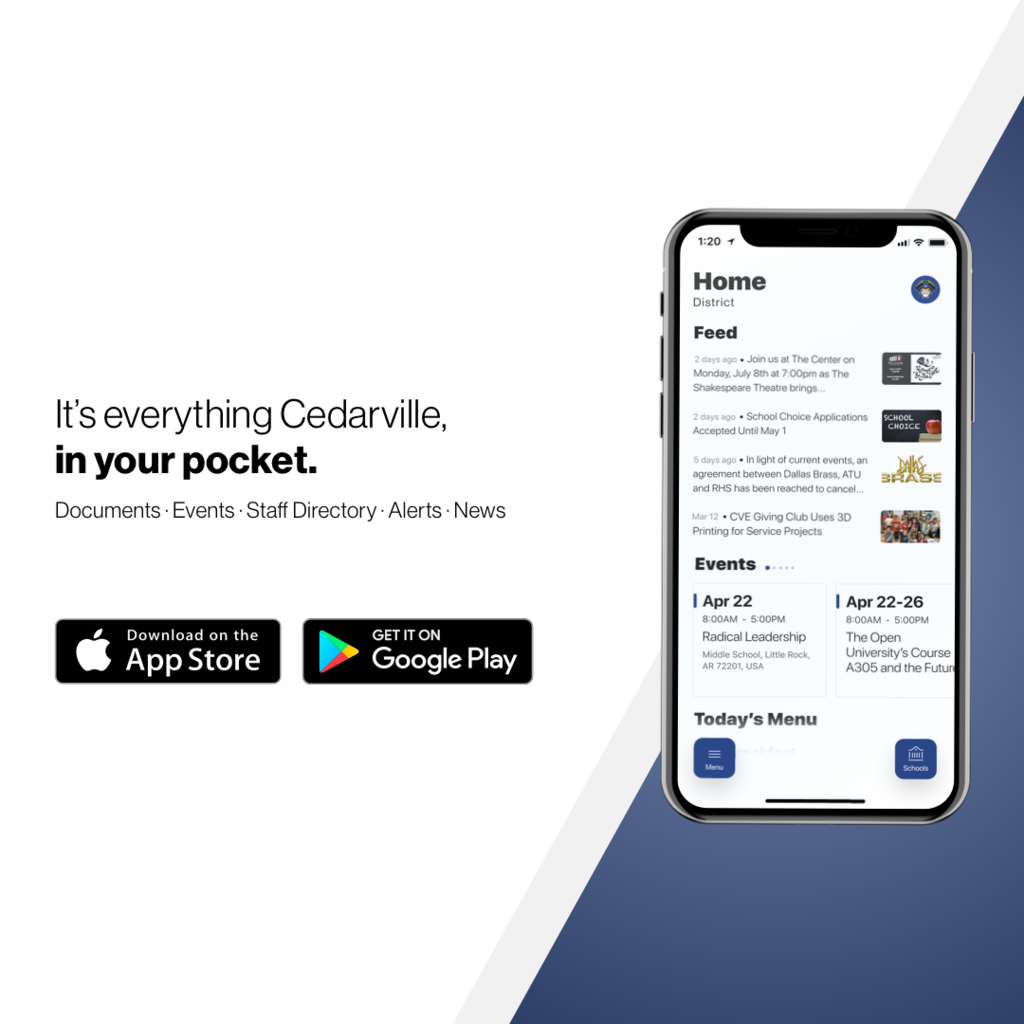 Cedarville School District is now accepting School Choice applications. The deadline is May 1st. Applications can be obtained on the ADE website, the superintendent's office, or by clicking on the link below. What is the difference between Public School Choice and Opportunity School Choice? Please click on the School Choice FAQ link for more information. SCHOOLCHOICEFAQ SCHOOLCHOICEFORM

Congratulations to our Junior High Girls Basketball Team!!! They went 16-4 on the season and finished up as undefeated conference champions!!!